​ Hi-Fi & AUDIO VISUAL REPAIRS - SALES - SERVICE
4K resolution, is this the final, no it seems 10K is now in the horizon. 
Turntables are back as vinyl is becoming more popular in music stores around Australia.

Now who said vinyl was dead and buried, I assure you vinyl has just been resurrected.

Unfortunately the classic cassettes and cassette decks are not so popular.

Projector lamps are quoted to operate anywhere between 3000-4000Hrs from manufactures, the manufacture warranty on lamps is three or six months or 2000-4000hrs depending on the brand. Factors that reduce the life of a lamp is the amount of times you turn the projector on and off as well as not cleaning filters on a regular basis. Never turn the projector immediately back on if the mains power is interrupted in anyway, a 5min cooling period is highly recommended or the lamp will deteriorate prematurely. Another recommendation, when you do change a lamp, it is very important to reset the lamp usage timer as this is the only indication you have to replace the lamp when due, if this is ignored the lamp can explode causing more damage from the shattered hot glass particles within the optical engine.Projectors are now being designed with LED technology and manufactures now rate the LED's to last 100,000hrs, so the projector would be  classed as maintenance free! They are also designed with 3D pass through HDMI Inputs. Physically they are quite bulky and are a little costly at the moment but I am sure the prices will come down as always but if you can afford one, they are well worth having a look. In my honest opinion the LED DMD dark chip technology has an image second to none for large screen home theater bluray movies.  
Something to look out for in BluRay players or any other  I/R remote controlled product -
I have recently had an inquiry from a customer who was complaining that his one week old BluRay player would suddenly forward chapters or pause for some unknown reason. When we bench tested his BluRay, we found no issues what so ever but a quick service call showed that the BluRay player was faulting due to interference from the energy saving lamps he was using in the room. At some stage they would transmit Infrared red data on the same wavelength as the player and was causing the the BluRay player to forward tracks or pause for no reason.
I have known natural sun light reflected from objects in the room and redirected to the BluRay player did cause similar problems.
This would also apply to most I/R controlled equipment eg. DVD players, CD players etc.

Another experience with Infrared was when i was getting feedback from a celebrant who was performing an outdoor wedding, he could not get the CD player on the portable PA unit to function with the remote control as the sunlight completely washed out the infrared signal from the remote control to the PA CD player.

So next time you have a similar problem, just keep this in mind.
Thanks for reading, keep tuned for more experiences!

People often ask me what should I use to clean my RCA connection, I have used many contact cleaners in the past but the best contact cleaner  I have come across so far would have to be one called Deoxit D5 manufactured by CAIG Laboratories Inc. I have used this on UHF wireless microphone aerials and the improvement is enormous. As for audio plugs and sockets, what more can I say, it's fantastic! It improves conductivity, deoxidizes oxide build up, seals and protects electrical connections. So don't get caught with poor connections, get yourself a can and use it before you start to hear noises.

Enjoy your music!!!
Valve Audio Amps are back!
Hi-Fi enthusiasts are buying new or refurbishing there good old stereo audio valve amp and now I can understand why. Listening to a stereo audio valve amp with a vinyl player really brings out the goodness of audio reproduction as what it should sound like to the analogue ear. The amplifiers are only rated at 30 - 45 watts of power but the pure and warmest sound I have heard. This is enough power to fill any standard size living room. Surround  sound of course is still a must for the DVD / Blu-ray encoding playback home theatre 3D but it is always nice to squeeze in a valve amp if you can afford it. Word of advice, put some money aside in case you need a set of valves in a few years time, depending on how long you use it, my saying is if it's not being used, turn it off  from the wall power, don't leave the valve amps on idle or the valves will burn out prematurely. Enjoy your music everyone!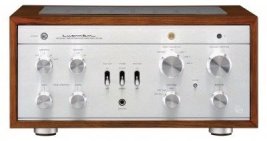 Radio microphones.
Warning, it is highly recommended to check with your dealer of the new frequency groups before purchasing any wireless microphones. The frequency allocation in Australia for secondary non licensed users, will be changing by the end of Dec 2012. Most radio microphone importers are aware of this but you don't want to be left with something you cannot use. It might be wise to look at investing new wireless systems soon and start selling off your existing ones on ebay to international buyers.

People have asked us if it would be possible to change the frequency groups of there existing wireless systems and the answer is NO! It is not economical or practical to carry out a change of this kind.
One wonders these days, who will be the next electronic manufacturing leader after China, perhaps India.I am sure we are all happy with electronic products dropping in prices these days but not so much with the quality drop that goes with the price.
The electronic industry has changed enormously over the last three decades from valve design to silicon transistor and now surface mount technology. This change has allowed designers to build smaller and extremely portable equipment. The use of surface mount devices has made it much more difficult for the average technician to work on, especially without the right tests equipment. Workshops almost have to invest on re-flow equipment to have any chance of attempting to repair the equipment of today. The new 3D visual generation is also a new phase along with digital radio and digital television. One believes the next phase will be speech technology. Does this mean we never have to use our hands anymore? Interesting. I have been servicing the electronic  industry for over thirty years and had to adopt to these changes. Repairing wireless microphones is my favorite because radio waves is something you cannot physically see so it makes it more challenging and a challenge is what I am always looking for. Working on the bench is o.k through winter but in summer I would much rather be outdoors doing installations, that is if I had the chance. It gives my mind a break from fault finding all day.  
/